Marketing
Loyalty Marketing: What It Is and How to Use It
December 5, 2017
If you have an ecommerce and are wondering about a strategy to retain your existing customers and at the same time offer an interesting differential to attract new ones, maybe loyalty marketing is the solution you have been looking for.
Are you not completely familiar with this term? Basically, loyalty marketing can be defined as a set of incentives for existing customers to repurchase and develop a special connection towards a brand.
Its story starts with the known frequent-flyer program, from which people are able save miles from purchased flights and spend it in new tickets. This strategy had its greater boom during the 90's and 00's, and the model of miles or points is still widely used, especially in airline and credit cards companies.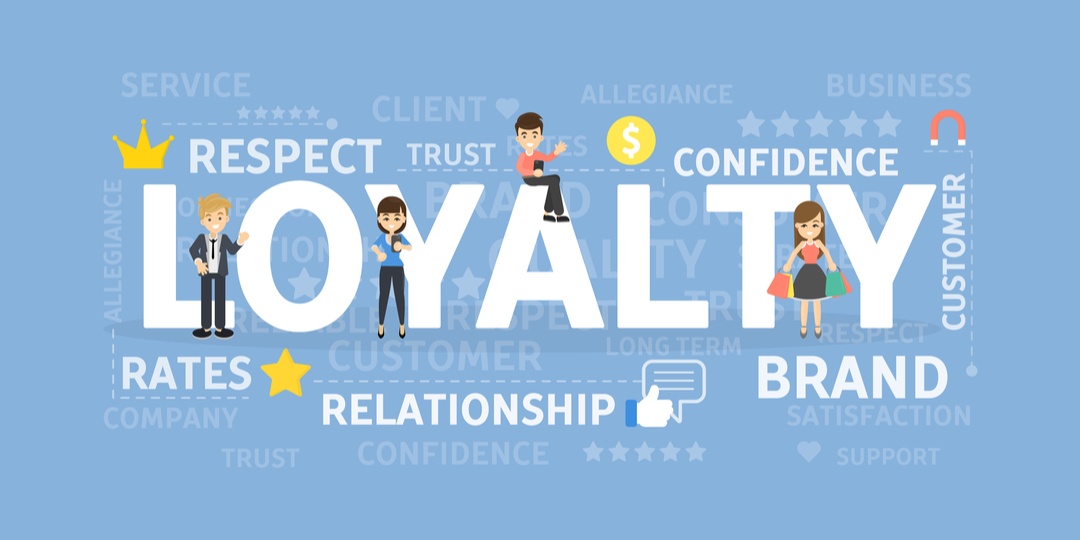 Just so you understand the importance of having loyal clients by your side, you can rely that, on average, the same satisfied client can spend up to 10 times as much as it did on its first purchase.
Also, it has been proved that getting a new client costs 6 to 7 times more than investing in an old one.
Yes, loyalty marketing can be indeed one of the most cost-effective ways to increase your revenue. However, it is not applicable to every single business, as there are occasions when the product does not require such a frequent shopping or when you offer something so unique you have loyal customers by simply existing.
But if you're convinced that loyalty marketing fits your ecommerce perfectly, we can keep listing some other goals of this strategy:
Increase customer lifetime value: in few words, it is much easier to communicate and sell to someone you already know and who knows you as well;
Build close relationships: through loyalty marketing, you will be creating new opportunities to contact and delight your customers;
Get brand supporters: if a customer is loyal to your brand, the odds of him spreading the word about your product or service, specially on social media, are huge;
Avoid price competition: people that truly value a brand are less sensitive to prices differences.
It is not difficult to understand why so many companies have chosen loyalty marketing as one of its means to achieve better results. Nevertheless, nothing great comes easy, and a well-crafted program will require lots of planning and hard work from you.
"But I have a small ecommerce, would loyalty marketing still work for it?"
Sure! Loyalty marketing should have a special role in small businesses lives, because it means every customer is valuable and should be properly cherished and spoiled.
Throughout these next lines we will help you on this task, providing important information about how to do it and giving you some examples of successful loyalty campaigns around.
The 3 Basic Steps to Loyalty Marketing
Step 1 – Find out who are your customers and what they really want
Nowadays, loyalty programs must go beyond traditional "earn points", "collect miles" or "percents off" to stand out the crowd of they-look-all-the-same fidelity cards that already exist. Even though the most part of your customers are actually expecting to save money somehow in the process, they will not engage only because of it. And they shouldn't.
The main focus of your company has to be on strengthening the relationship with your customers and so you can start doing that, you have to know better who they are.
A good data base is essential for this step. You can collect important information whenever they are shopping online, when they directly contact you, or lead them to an efficient registration form. By analyzing this information, you can see your target clearer and use the data in your favor, by personalizing services and tailoring your loyalty program according to demand.
Be careful with this last point. Many loyalty programs end up offering their clients something they are not really interested in, like complicated models of rewarding or very different types of products and services that have nothing to do with their lives. So simply ask them to get the ideas of what would be a good reward for their continued presence in your website.
Step 2 – Invest on customer services
Even if you have a revolutionary-super-advantageous program for your existing customers, they will still not stay if your customer services don't follow good standards or if your customers are poorly treated in any part of the purchase process.
For an effective loyalty program and in order to sustain a complete outstanding customer experience, it is also important to be equipped with a strong customer service. Like this, you will be able not only to explain better and convince your client to "join your brand club", but also to support all your actions with a magical touch.
Step 3 – Choose a loyalty incentive and introduce a differential
Loyalty programs come in all sort of formats and sizes. Now we will go deeper into some of the models that you could apply in your online business, showing you how they work along with some examples.
Have in mind that you can choose more than one model, do the maths and adapt them to your business reality, or even create a brand new and unique one.
Most Popular Loyalty Program Models
The Point Model
This is the most traditional program, in which customers get points depending on how much they spend. You can decide how much they can spend to get a point, maybe each $1, $5 or 10$, the important thing is that you make it simple for them to control and spend the points.
A great example of this model is Walgreens. They use the point system as the main attractive, in which people can start from 1000 points for one dollar spent.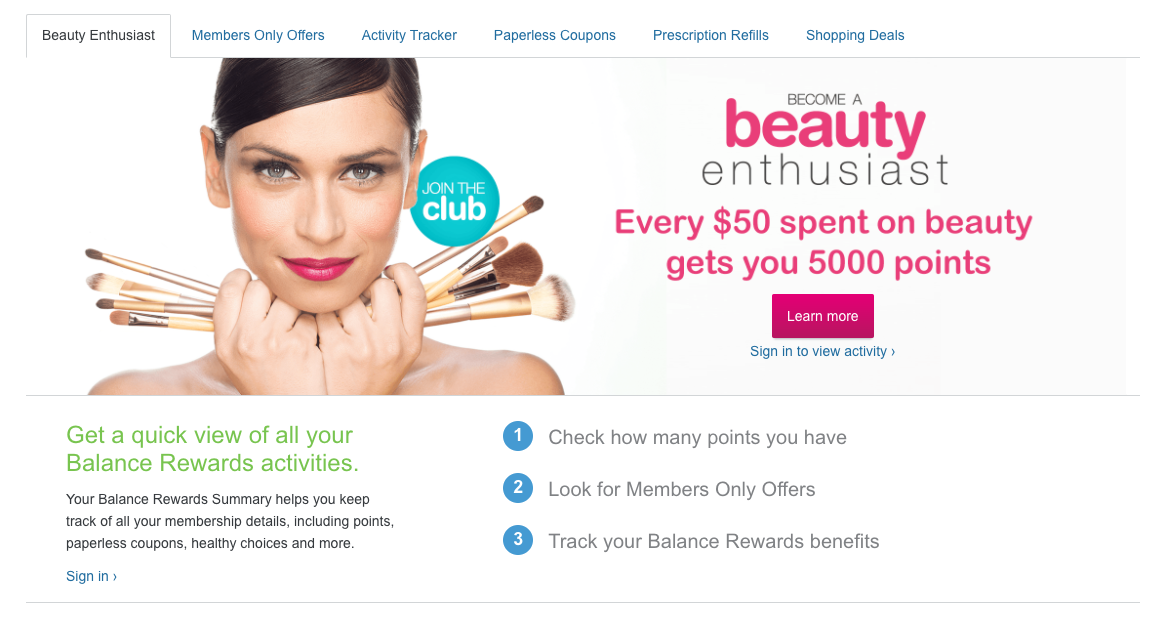 The Levels Model
Some loyalty programs categorize their clients according to their spending, giving the biggest sort of benefits to the higher loyalty stage. It is a good idea because it motivates customers to continuously purchase from the same brand and also add value to your clients, as people certainly like having the "VIP status".
Sephora's Beauty Insider program gives us an excellent example of how it works. "The Rouge" is the highest level on their program(for customers that spend more than 1,000 dollars a year) and includes free shipping and makeovers, private hotline and invitation for special events.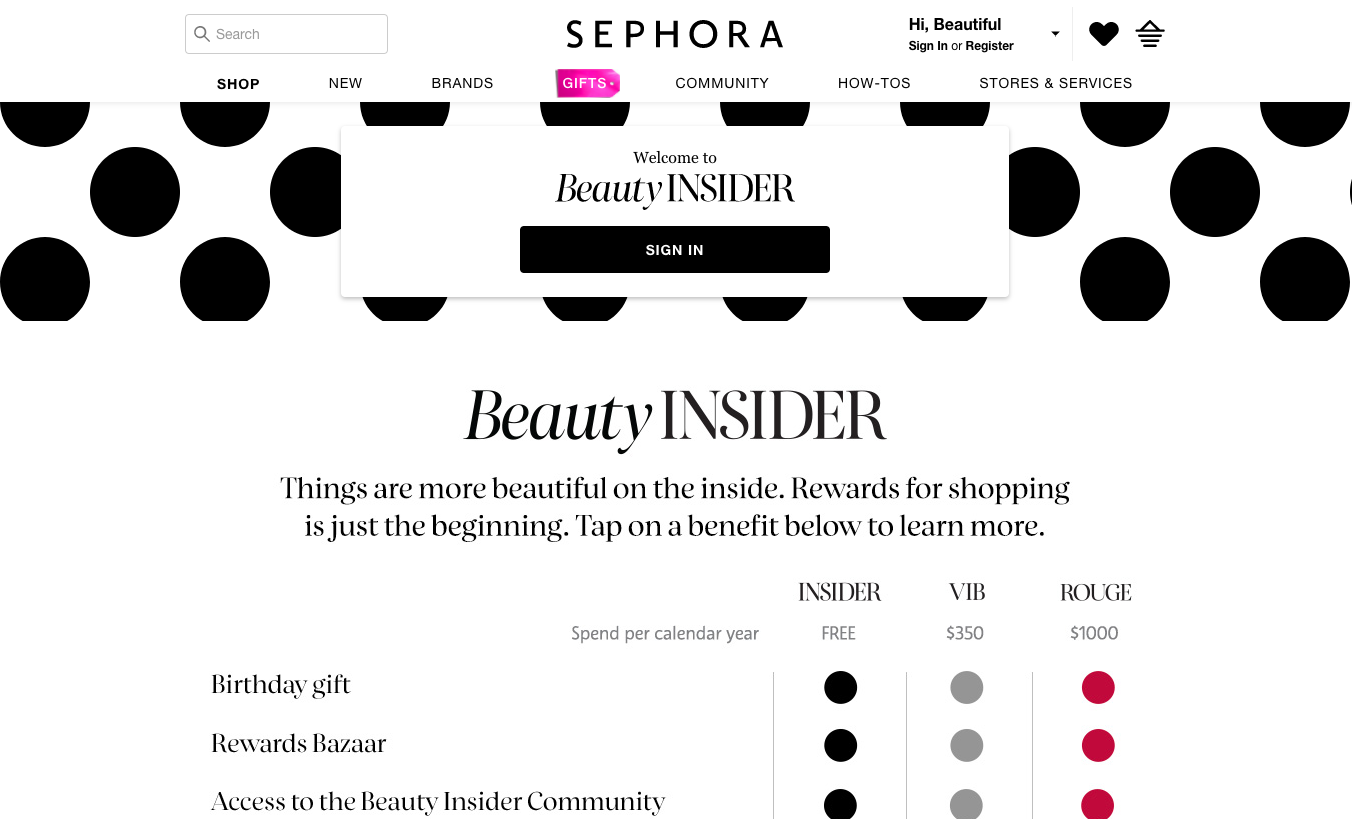 The Multi-Brand Customer Rewards
Some companies found out that partnerships can be very interesting with products and services that are strongly connected to each other.
In case you are in the travel market, for instance, you can follow the example of Starwood Hotels and maybe have transportation companies to collaborate in your loyalty program. In fact they offer points* for the money spend on Uber rides.
*the earning Starpoints® with Uber will end on December 17, 2017, at 11:59 p.m. EST.
The Value-Based Program
T this reward program can be interesting for business that believe to have a more altruistic customer base. If you have a target that values philanthropic actions, so instead of offering the reward to them directly, why not helping a cause or institution they care about? Besides aActually helping the world, you will also show that you share their same values with your customers.
Arts and books ecommerces can support educational, artistic initiatives. Eco-friendly products can support environmental programs and so on. How significant can that be for your customer?
Hybrid loyalty model
For a hybrid loyalty model example, we choose Starbucks. They have a successful program based on the buying behavior of its clients, the Starbucks Rewards, that is also strongly attached to the mobile channel, what makes it even more easy to access and almost addicting. The app permits you to order and pay online, collect points, or stars, to be exchanged with free products or refills, give the most frequent users a better status (and more benefits) and even gift its member on their birthdays.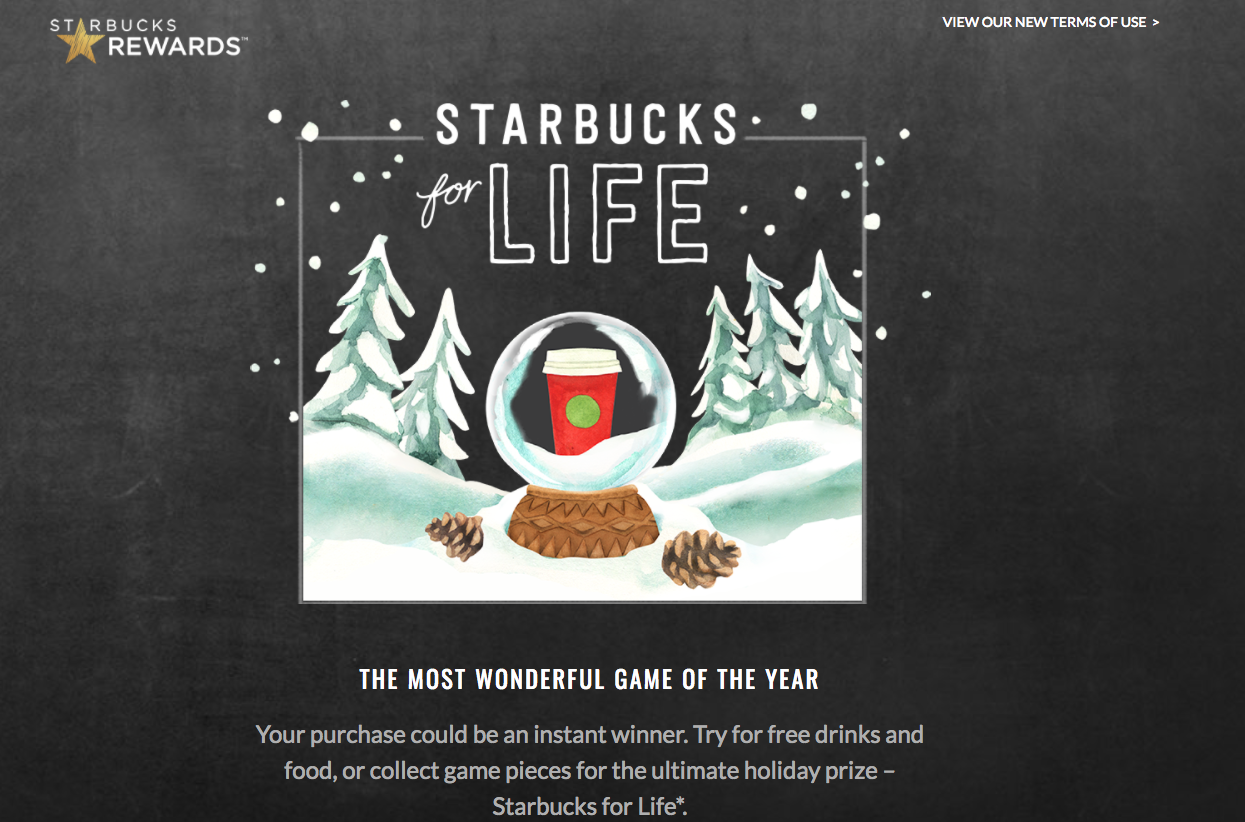 So, did you get nice insights about how to draw the first sketches of your ecommerce loyalty marketing? The final last step is to get it running and published. The effort you will have to keep it live is minor, and it will still make a difference for your business.
We cannot wait to see your ideas on loyalty marketing out there, and neither can your clients.