Before we go into the details of the Latin American payments landscape, I would like to give you some context of the size and diversity of Latin America, a group of 20 countries with more than 626M¹ people. The top 7 most populated countries represent 80% of the entire Latin America population, and concentrate 83% of the regions GDP.
On the chart below, you'll find a comparison of Latam's top 7 economies, organized according to their populations: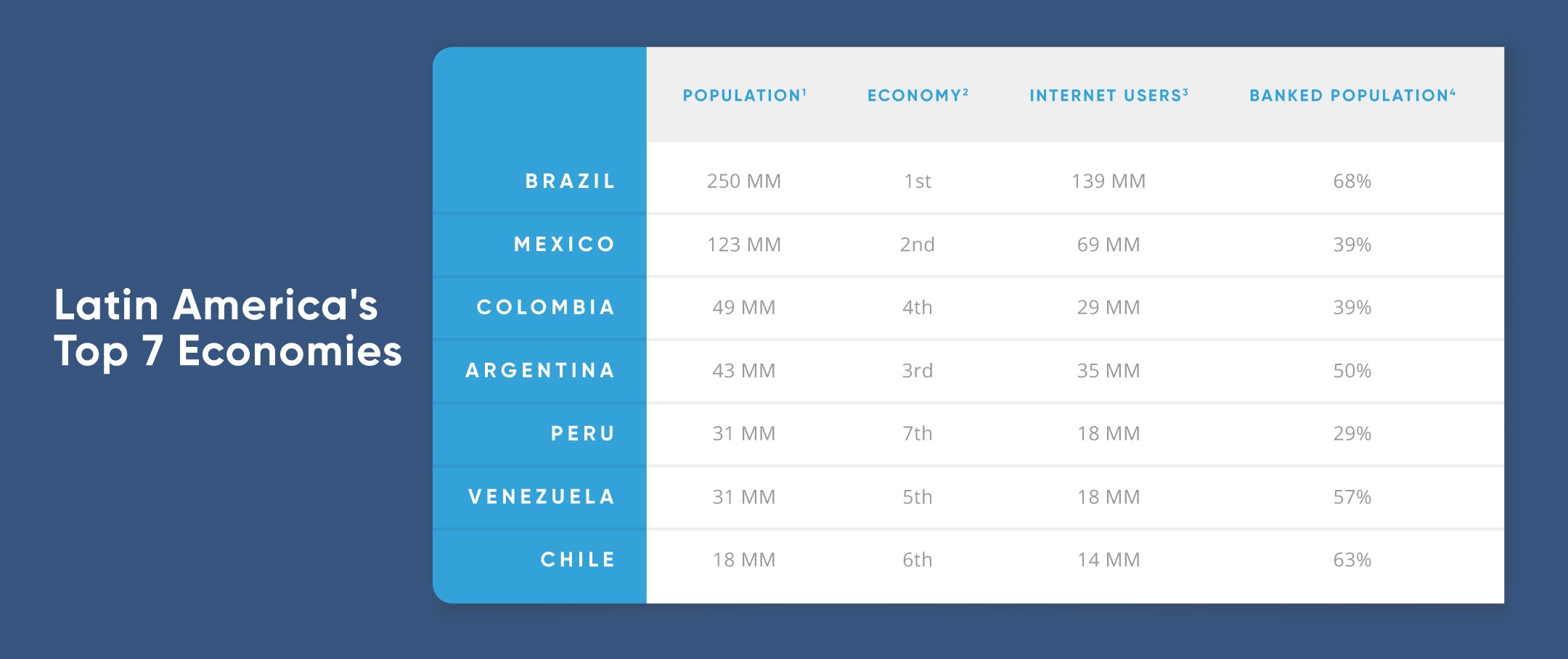 Top 7 Economies of Latin America
Analyzing the data above, we can understand more accurately the complexity of the Latin American market. The most populated country, Brazil, is also the most important economy, with 67% of internet penetration and 68% of banked population. On the other hand Peru, the 7th economy, has only 29% of its population banked.
To further understand the extension of Latin America and its effect on culture, Mexico borders the United States while Brazil, Chile, and Argentina are far south of the continent. Nonetheless Colombia, Peru, and Venezuela, are as geographically close as they can be, they still have cultural differences among each other.
All of these differences: population, internet penetration, banked population and geographic location, make Latin America a complex ecosystem for international businesses to reach the entire potential of this market. Specially when it comes to digital businesses from developed countries some particularities may be tricky when expanding or improving business performance in Latin America.
Now that we are on the same page about the size and complexity of the market in Latin America, we can talk about the subject.
Why PayPal and Stripe simply not enough
1. Local and Alternative Payment Methods
The main problem with PayPal and Stripe, is that they aren't specialized in emerging markets and only accepting payments via credit cards, most specifically, international credit cards. In Latin America, most people don't have an international credit card. Take Brazil for example where only 19% of the entire population has a credit card enabled to buy in international websites or transact in foreign currencies.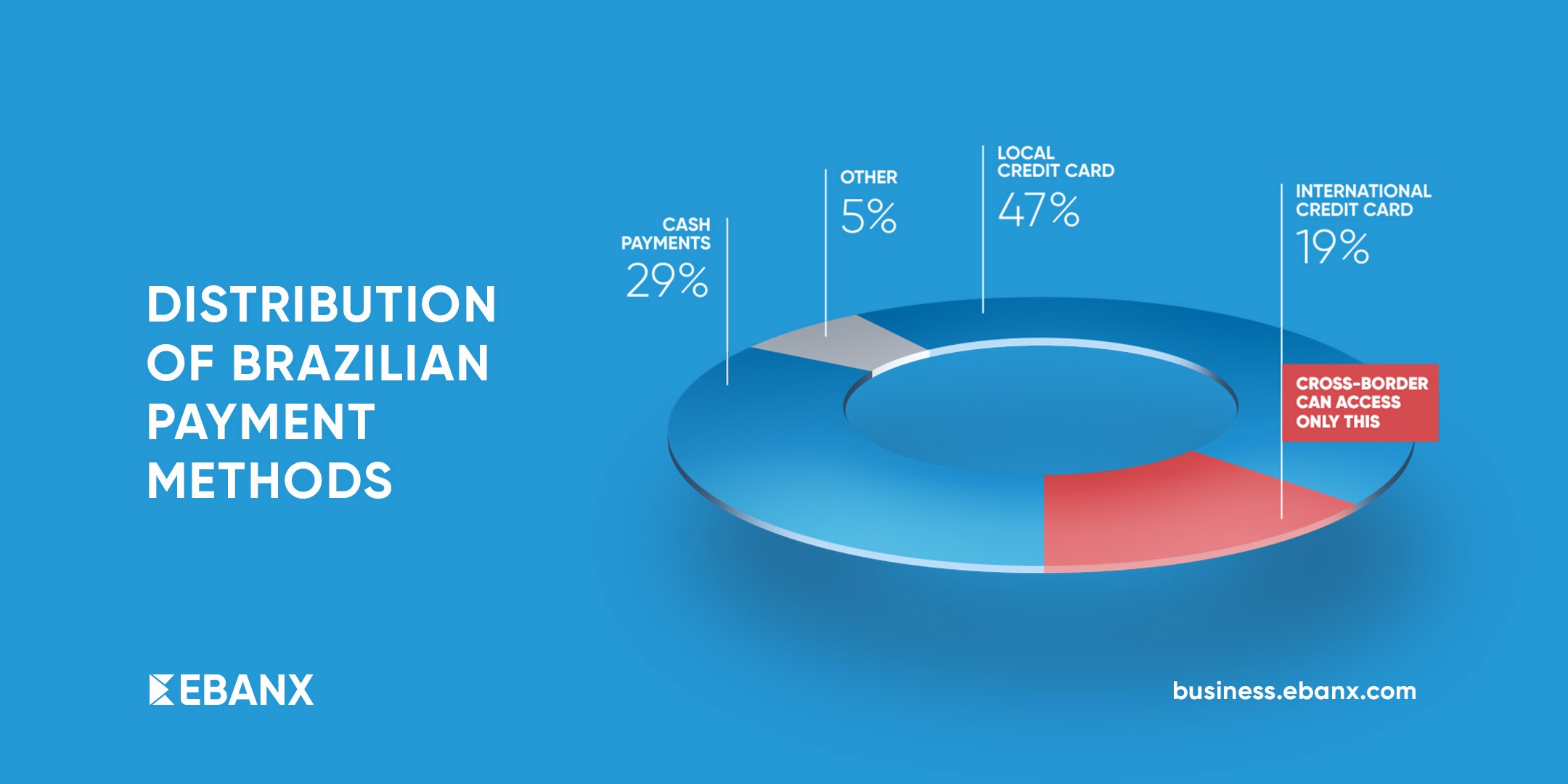 Distribution of Payment Methods in Brazil
Local/Domestic Credit and Debit Cards
Yes, in many Latin America countries there are two different types of credit cards. The credit cards that allow consumers to buy internationally, these ones we call "International Credit Cards", another type of credit card disabled for international purchases or transactiong a different currencies of the issuing country, this one is called "Domestic or Local Credit Card".
As I already mentioned, without a local credit card your business is losing a huge market share in Latin America. Surely you are familiar with Visa and MasterCard credit cards, right? But if I told you there are other credit card brands like Elo, Hipercard and Magna, for Example? Because of that, make sure to offer domestic credit cards as a payment option to your consumers is the most important change to dramatically increase your credit card approval rates.