With a population of over 200 million people, a large number of millennials and more than 60 million e-shoppers, Brazil is definitely an untapped e-commerce goldmine in Latin America.
But what many don't know it's that about 40-60% of the Brazilian population remains unbanked or without access to an international credit card, which makes it difficult for cross-border businesses to explore the possibilities in a local way.
Since most of the Brazilian population don't have access to an international credit card, they recur to local options such as Boleto, Bank Transfers, and Domestic Credit cards. The most famous option is the boleto, a printable document that is used to complete an array of purchases with cash and the preferred cash payment method in Brazil. So, basically, without a local payments solution, you are not doing business in Brazil.
So, how do you accept Brazilian local payments on your website?
EBANX developed a Payment Gateway for WooCommerce made to enhance and improve your sales in Latin America. With the plugin, all local payment options will be available on your WooCommerce store. A simple solution and easy integration that gives access to the Brazilian population that has no International credit card and that still trust more in its local payment methods.
Besides Brazil, you will also be able to offer over 12 different local payment options and sell more in top markets such as Mexico, Chile, Colombia & Peru.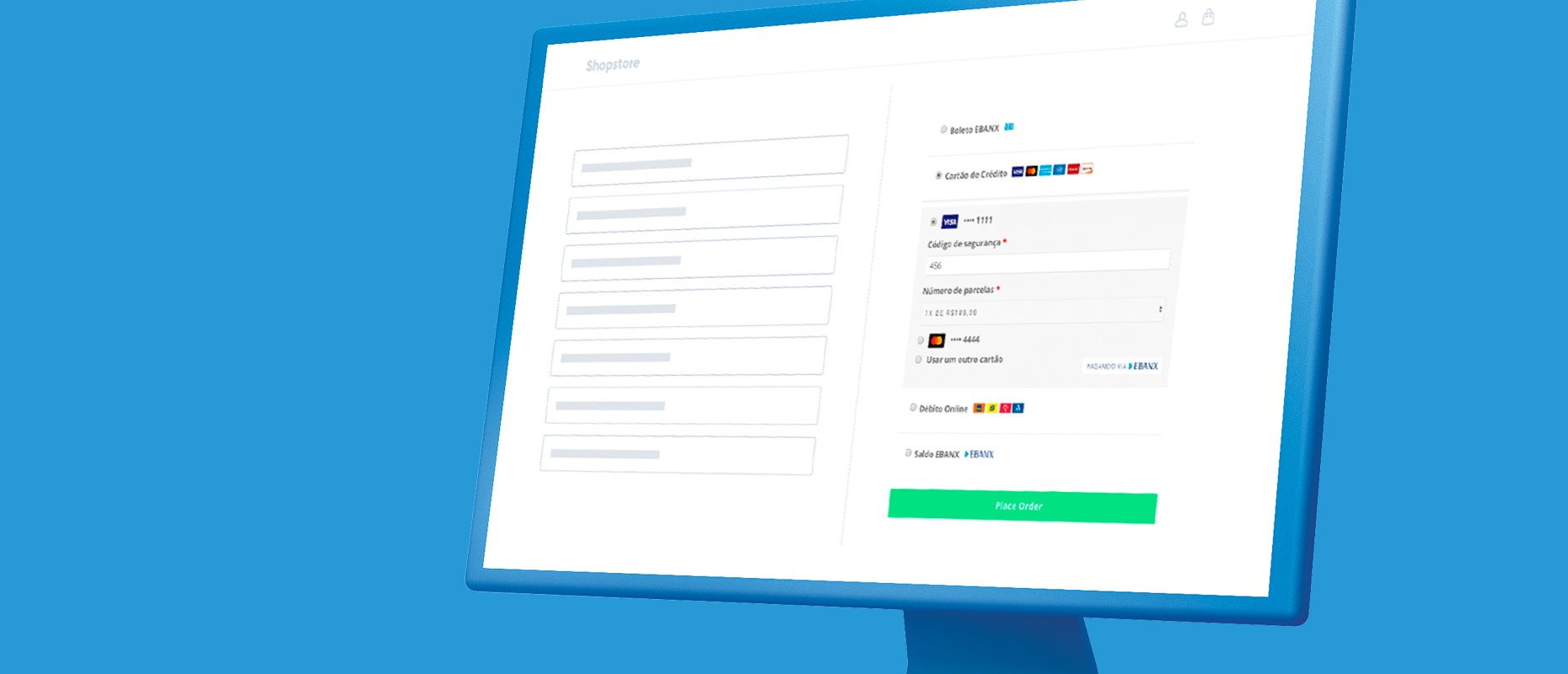 The Plugin features include:
Security is already taken care of, the customer's sensitive data doesn't go to your server but is saved in EBANX environment using PCI standards
One-click purchases which allow your client to skip the checkout process
Checkout payment form is responsive and adapts nicely to all mobile screen sizes and themes
Everything you need in one plugin, you don't have to install any external plugins or extensions
Sell to over 20M EBANX Wallet users
Join e-commerce merchants such as AliExpress, Airbnb, and Spotify
Having the best plugin on the market to for accepting Brazilian and Latin American payments on WooCommerce platform will get you higher conversion rates and help you sell more.