Throughout the whole process of running an ecommerce store, one aspect that remains constant is the customer service.
You provide the right customer service and your visitors become customers, who then return to your site for more, thereby helping create a large base of loyal customers.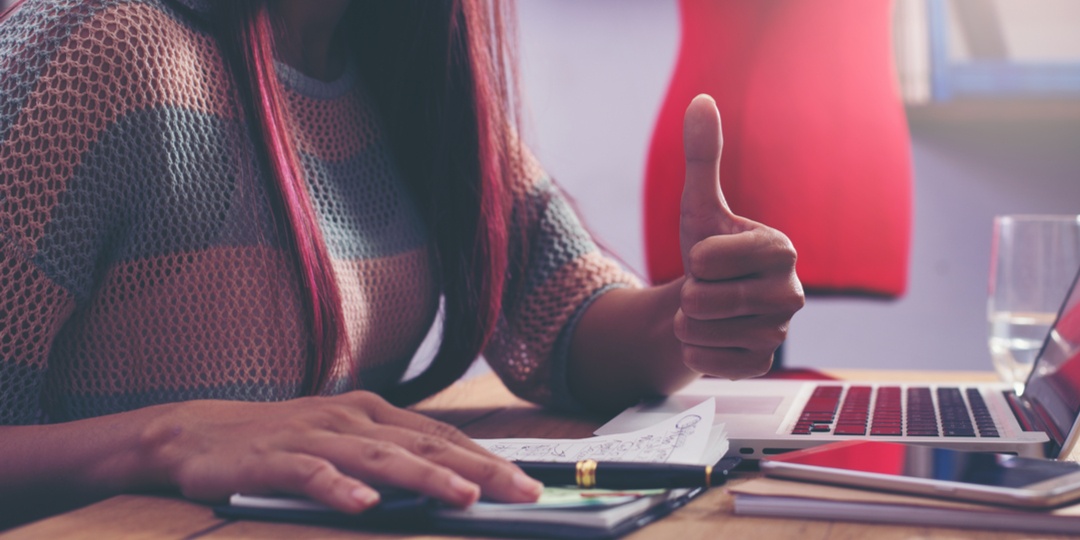 If you are an ecommerce business owner, there's one thing that you do not wish to hear – "It is so easy out there, just upload, sell and ship."
Well, we know it is not "that" easy at all. Managing an ecommerce business can be classified into four phases.
Driving customers to your site
Engaging customers on the site
Getting customers to make a purchase
Making customers return to your site
And customer service is a crucial part of all of these stages.
We've covered multiple aspects of ecommerce customer service in our previous blog posts. Be it customer surveys, collecting customer feedback, creating an impeccable customer experience, reviews and feedback analysis, customer complaints and more.
In this article, we will specifically discuss proven methods to deliver an effective customer service to both local and international customers.
There are endless ways to create an effective customer service strategy, but the best ones top this list.
Ultimate Customer Service Tips for Ecommerce Stores
Customer Service Tip #1
Offer Multi-language Customer Support
Imagine you are running an online store business that ships to international locations, but the customer service is restricted to a single language. As much as you can meet the incoming demand from the bigger geographies, you cannot create a strong customer relationship or deliver a personalized customer experience.
In view of the globalization of the ecommerce store business, speaking the language of your customer is the first step towards "selling to an international audience". So, tip number one would be building a team of the multi-language phone and/or email support to be able to reach your customers better. Speaking of which, our previous also discusses the importance of site translation to deliver an excellent customer experience.
Delivering customer experience through multi-language support will help:
Improve self-service through customer interactions in native languages
Reduce support costs by reducing the investments on machine translators or support staff
Gain meaningful insights about customer experience in a language they are comfortable with
Better serve customers through multi-language interactions
Customer Service Tip
#2 Use Technology at its best
Our second tip of the day is to make use of smart technology to deliver an ultimate customer experience. Email, Chat, and Phone are the three key practices in an effective customer service environment.
Live Chat: When it comes to Chat support, deploying round-the-clock chat support teams to address customer queries is one thing, whereas maintaining consistency in providing quality customer service is another. If you are a small business owner offering sales within the same country, a 24/7 live chat feature is the best way to stay connected with your site visitors and potential customers.
Some tips to create an ultimate Live Chat Experience
The faster you respond, the better is the experience of your site visitor.
Setup the right tools at your disposal in order to respond quickly.
Consider live chat conversations as face-to-face conversations.
Maximize your Live Chat feature availability through ecommerce chatbots.
Personalize your interactions by keeping the customer engaged until a purchase has been made
Targeted chat boxes assigned to different departments can improve response relevance rates.
Restrict the number of fields on the chat box forms to less than 3 to increase conversions.
Ecommerce Chatbots:
Another interesting way to keep your conversations going is to use ecommerce chatbots. An ecommerce chatbot is a smart software application that delivery a human-like response to Live Chat queries through advanced machine learning algorithms. 
Ecommerce chatbots can perform multiple functions such as personalized product recommendations, perform an image search, share links to relevant knowledge base articles and more.
Customer Service Tip #3
Strengthen your Customer Support Teams
Phone Support: Irrespective of whether you are owing a small retail business or a large ecommerce enterprise, phone support enables you to understand your customer better. Offering quality phone support helps understand customer concerns and offer personalized solutions.
Email Support: Email Support is famous for being a simple, easy and quick form of contact with your customers. Customer support email finds its use for non-urgent issues or less-frequent requests but when it comes to large ecommerce stores, emails are not a great option.
In January 2017, Aspire conducted a survey of over 1,500 US Consumers to find out how soon do customers expect an email response. The findings are as follows.
Over 80% of customers expect a response within 24 hours
96% of customers expect a response within 48 hours
16% of customers expect an immediate response
37% expect a response within 1 hour
Only 4% of respondents expected a response time of longer than 2 days
Tips for Effective Email and Phone Support
Assign a Dedicated Email and Phone Support Teams.
Set expectations upfront by making your ERPS (Email Response Time) clear.
Use autoresponder bots to pick and send relevant responses from the knowledge base.
Use translation software to provide multi-language email support.
Assign dedicated customer support teams, divided by the functional areas such as orders, shipping, complaints, etc. to improve productivity.
Provide formal training to customer support teams on business email writing, telephone communication skills.
Customer Service Tip #4
Set up a Self-Help Portal
Whether you are selling baby clothes or rockets, you need to remember that you are dealing with a versatile demographic – customers from different age groups and intellectual levels. Creating a knowledge base on various aspects of making a purchase on your website is a way to showcase empathy and accountability.
Knowledge Base: Knowledge Bases aren't restricted to any sector of business. Be it tech or non-tech companies, internal and/or external knowledge base brings all stakeholders to the same page in the business. Knowledge Base also serves another purpose – SEO. Creating an online, web-based knowledge base portal adds up to your SEO efforts and add value to your customer service experience.
FAQ Page: FAQ and Knowledge Base are often misinterpreted as one and the same, but that's not entirely true. FAQ pages are generally short and brief answers to potential customer queries whereas a knowledge base covers every single aspect of customer guideline in detail, also including visual representation. FAQs help save time for support agents and customers.
Tip: Make sure your FAQ and Knowledge Base content is SEO-optimized and keyword-rich. Creating separate site FAQs and Product FAQs can save time for your site visitors without having to reach out to the customer support for product-related questions.
Returns Policy: One most important aspect of running a successful online retail business and delivering a lasting customer experience is to make the return policy crystal clear and easily comprehensible in a customer's perspective. Although a legal-document, an easy-to-understand returns policy is the best way to showcase your business transparency and create a long-term customer relationship.
Offer Multi-language support for self-help portals
Translating Knowledge Base and FAQ sections into local languages can help reach an international audience and deliver a personalized customer experience. You can use automatic translator tools or simply hire a local translator to do the job. Either way, translated content on your website can also help boost international SEO efforts.
Customer Service Tip #5
Respond to Feedback Wisely
If you are running an ecommerce business, referral marketing and word-of-the-mouth marketing play a key role in boosting sales. However, responding to feedback is something busy online retailers often ignore. In the connected world of today, dynamic content such as reviews are written everywhere – forums, social media groups, review sites and more.
There are three major types of reviews – Product reviews, App reviews and Social Media reviews. While product reviews are a direct responsibility of the seller, it is your responsibility as an ecommerce retailer to ensure feedback is addressed and acted upon within a short span of time.
Social Media Reviews can drive ecommerce conversions
An analysis of 57 million reviews and more than 35 billion product page views by Bazaarvoice network has reported that 1 review, 100 reviews, and 200 reviews can increase the conversion rate by 10%, 37% and 44% respectively. Source
Positive reviews on social media channels are said to drive ecommerce conversions at an unimaginable scale. Hence, encouraging your customers to leave a review on social channels such as Facebook and Twitter can contribute to organic site traffic.
One of the biggest challenges is that some customers prefer to complain about a return as an App review on the App Store. On the other hand, certain happy customers want to spread the word by tweeting their experience.
Irrespective of whether the experience is positive or negative, customers do expect a response to the review. In fact, 50% of customers are said to expect a response to their complaint or query posted on social media within as little as two hours.
Customer Service Tips to respond to customer feedback on public channels
Duly responding to feedback, whether positive or negative is a crucial step to create an ultimate customer experience.
First and foremost rule is to never respond to a negative feedback in a defensive or negative tone.
Asking questions to understand the issue and offering assistance to personally resolve the issue can calm down an angry customer and might also convert a negative review into a positive one.
Never leave any review unattended. Hiring a dedicated team of review responders can actually make your job easier and leave a lasting customer experience.
Customer service is vital for any business, specifically for the ecommerce business, given that the transactions are built on trust and answerability. Investing in effective customer service helps improve customer loyalty and, not to forget, delivers a great customer experience.